# 1 among internet- based service companies in the US Deloitte Fast 500.
# 1 on the Crains's list of top 40 business leaders under the age of 40. (Jason Finger, CEO and co - founder)
One of the "50 coolest websites" in the world as designated by the Time Magazine.
But hey, real vindication is that as a college kid, Seamless Web never ceases to amaze me. You know it is for real when Seamless Web is where you go when you need food delivered at four in the morning. Wow! The art is how basic it is, how simple it is. You know it is innovation of the highest order when it seems it was always there, or how easy it seems?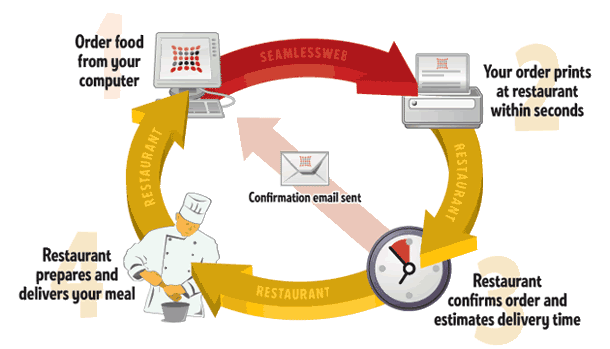 Choose, Click and Order. And in 30 minutes, there is a smiling mexican guy outside your door with your guacamole-laden Burrito.
And unlike Facebook and YouTube where earning is at best ambiguous, "they make money on every transaction." Read this
here
. And about Jason Finger, CEO and Co- Founder on Crain's
here
. Apparently, he went to NYU Law.
And if you have not tried
Seamless Web
, do it. An
Antifits
recommendation.