I hate to admit it. I am bit of a weather dork. I mean, to an extent that sometimes I find myself checking weather in Anchorage or say, something even more random like Somalia. Trust me, those places always manage to make you feel better.
Apparently I should be careful with Anchorage. Specially with Sarah Palin.
Either how, today was literally the first day of fall in New York. And like it or not, it is autumn in New York. I am excited. I will get corny and cheesy with this picture of the West Village now.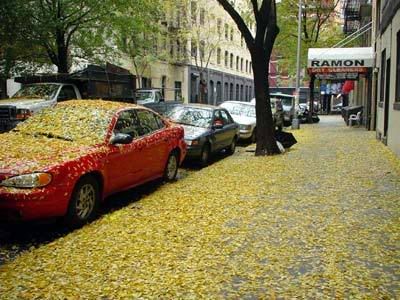 It is time to reclaim the New York of the proverbial romantic comedy. Check the 10- day forecast
here
. The summer is over.
And look to your right. The latest addition to
The Antifits-
Our own embedded real time Weatherman. Now be excited. Tell Your friends about it.
Face it, this is
the
place to be seen checking weather. How could you be anywhere else!