In case you have been wondering all this while where this blog comes from, it is Café Esperanto. Right in the village, MacDougal Street to be precise, always open, ideas come easy in this place.
Café Esperanto is my idea of the West Village- Marc Jacobs, more chic-than- thou hipsters, 5$ latte's, and unbridled creativity. And lord, it is always open. For that to sink in, let me do it another way.
It never closes.
That's Esperanto on MacDougal, and a loud cheers for Kenny for introducing me to it. Once he got it right.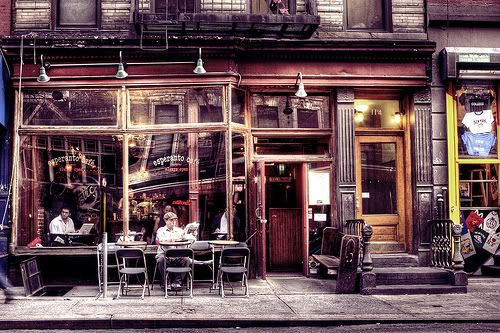 But all that is going to change. I am moving for the summer to the Financial District.
They say that the Financial District has had resurgence. I am two blocks from the seaport, stones throw from Strand, and Gold Street is the buzz apparently.
Apparently, a walk around my new neighborhood revealed that buzz is a very relative term.
I almost shed a tear for the West Village. God knows if I will ever make enough money to someday come back to the New York you see in romantic comedies. After all, I lived in Bob Dylan's Positively Fourth Street, and I have done the great bars of Bleecker with pajamas and flip- flops, not thought much of bars with a twenty beers on tap, made plans at three in the morning and yet survived to tell the tale.
So, this is a very last post from Café Esperanto, from a place where they don't need to know that my order is a Non- Fat Chai Latte and the waitresses could be lingerie models up in the fashion houses by the meatpacking district.
Mind you, the seedy shit was fun too. Even all the angels that came from outside (Long Island), had no halo, had no father..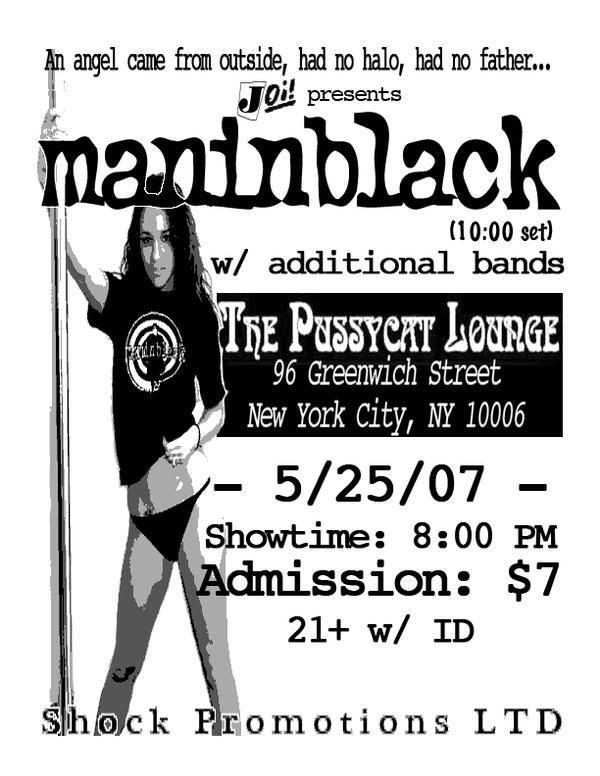 I know I am just moving twenty-five blocks downtown and I will be fine. But if New York has taught me one thing, it is that the bloody darn neighborhood matters.
And Financial District better have had a resurgence.